Class IV Laser Therapy in Idaho Falls and Rexburg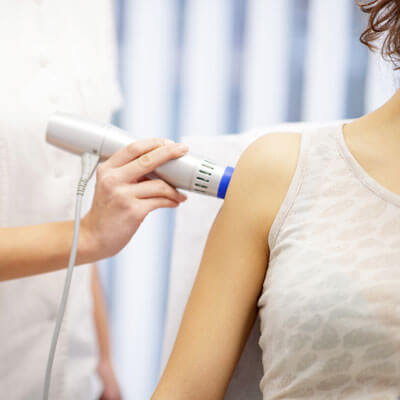 Class IV laser therapy is the use of a concentrated beam of light to penetrate deep into the body, targeting cells and stimulating healing. It works by releasing energy at specific wavelengths, which directly activates cells at a molecular level to increase blood circulation, reduce inflammation and pain, and promote faster healing.
This therapy is particularly beneficial for
Summit Spine and Sport Chiropractic
patients wishing to heal from injuries or chronic pain conditions in a manner that is both fast and noninvasive.
In addition to increasing the rate of healing, laser therapy also stimulates metabolism and lymphatic drainage, meaning that once any injury has healed, the body can remain healthy with its own natural defenses.
NEW PATIENTS

Conditions That May Benefit
Those with any of the following may benefit from laser therapy:
Sprained ankles
Sprained backs
Plantar fasciitis
Arthritis and other joint pain
Neck and TMJ issues
Fibromyalgia
What to Expect
You can expect to feel a light massage that generally gets progressively warmer. Rest assured, the laser never becomes hot or burns; it just warms the area being treated. The sensation you experience may be different from another person. For example, some people feel it deep inside, and others feel the warmth afterwards. Each session is about 4-7 minutes long.

Class IV Laser Therapy Idaho Falls, Rexburg ID | (208) 881-5525