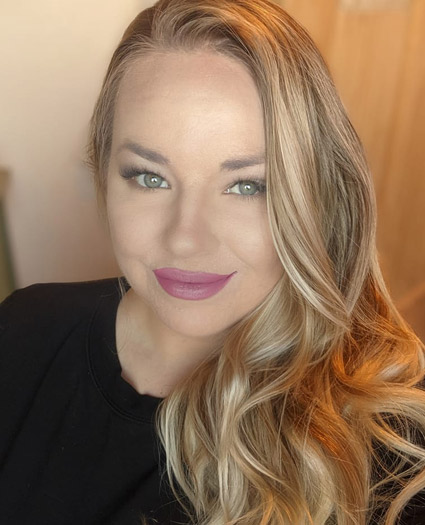 Erin Balderson
Licensed Massage Therapist
I grew up on a small farm in SE Idaho nestled at the foothills of the mountains that instilled a passion for animals and a love for all things outdoors. I became interested in massages as a profession after taking an Equine Massage class in college, and seeing the immediate benefit to the horses. I Graduated from the RExburg School of Massage Therapy in 2015 and spent over a year in the Chiropractic clinic providing targeted therapeutic relief through massage and other musculoskeletal therapies.
I moved to Washington in 2018 and pursued more of a spa atmosphere with tailored pampering details. In 2021 I decided that I wanted to be back near family and decided to move back. Since the time I've been back I've loved every minute of it. Chiropractic and massage go hand in hand to the healing process. I believe I bring a harmonious mix of the two. In my free time I crave traveling and exploring new places both near and far. My favorite trips to date being Dubai and Thailand.
Feel Better at Summit Spine and Sport Chiropractic
Book your massage appointment today! We look forward to helping you achieve a healthier version of you.

Erin Balderson | (208) 881-9066